CNN)
-- In his latest diplomatic push to end the Syrian civil war, U.N. and Arab League peace envoy Lakhdar Brahimi said the conflict could be over in a "few months" -- provided that warring parties agree to a plan with a transitional government.
Brahimi is in Damascus this week, meeting with President Bashar al-Assad and other officials. He is expected to visit Russia on Saturday and hold talks.
"I discussed with all the parties the need to have a transitional government that will hold broad powers," Brahimi said in a statement aired on Syrian state-run TV.
He pushed for the implementation of the
Geneva communique
, a plan laid by world leaders in June that calls for a transitional government, an end to violence and lasting democracy.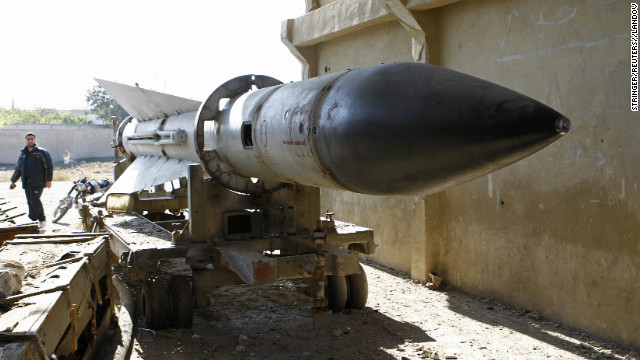 Photos: Showdown in Syria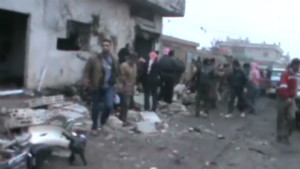 Opposition: Syrians killed in attack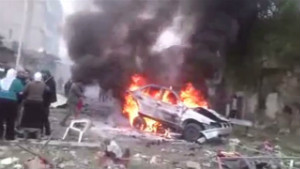 Intense violence kills dozens in Syria
"The Geneva communique had all that is needed for a road map to end the crisis in Syria within few months," Brahimi said Thursday.
The plan united countries that had been at odds on how to handle the Syrian crisis. Russia and China joined France, the United Kingdom, the United States and Turkey in agreeing on the plan.
"In our talks with Brahimi and with our American colleagues, we are trying to feel a way out of this situation on the basis of our common plan of action that was agreed on in Geneva in June," Russian Foreign Ministry spokesman Alexander Lukashevich said, according to Russia's state-run RIA Novosti.
"We plan to discuss a range of issues linked to a political and diplomatic settlement in Syria, including Brahimi's efforts aimed at halting the violence and the start of a comprehensive national dialogue."
Lukashevich isn't ruling out engaging with the Syrian National Coalition, the movement recognized by nations opposed to the Assad government.
"But when and at what level, that's an entirely different matter," Lukashevich said, according to RIA Novosti.
A key unanswered question from Geneva is whether al-Assad could possibly be part of a transitional government.
According to the communique, the transitional government "could include members of the present Government and the opposition and other groups and shall be formed on the basis of mutual consent."
On the ground: Barrel bombs fall again
While the diplomatic dance continued, barrel bombs rained on cities across the country, dissidents said.
Government warplanes dropped explosive barrels in Aleppo and Homs on Thursday, the opposition Local Coordination Committees of Syria said.
Over the past several months, dissidents have reported aircraft dropping barrels full of explosives, nails and fuel onto civilian areas.
Meanwhile, government and rebel forces battled near the international airport in Aleppo, the country's commercial hub and largest city, the LCC said. Rebels have been trying to take over Aleppo, a financial lifeline for the Syrian government, for months.
At least 44 people have been killed Thursday, the LCC said.
The refugee crisis intensifies
Since the civil war began last year, more than 540,000 refugees have spilled into nearby countries such as Jordan, Turkey, Iraq, Lebanon and Egypt.
With host countries strained and a brutal winter settling in on refugee camps, the crisis will only get worse; the U.N. humanitarian affairs office says the number of refugees is expected to
double to 1.1 million next year
.
More than 40,000 people -- mostly civilians -- have been killed in the Syrian crisis since March 2011, according to tallies by opposition activists.
CNN cannot independently verify opposition and government reports from Syria, as the government has severely restricted international journalists' access.
The Syrian government maintains it is fighting "armed terrorist groups."