The Champions League draw has not been kind to the

Rossoneri

, with a last-16 date against the

Blaugrana

following on from their group and quarter-final meetings last term. It will not be an easy obstacle by any means, but if they are to succeed Massimiliano Allegri's side will need to be at the top of their game in a series of key areas.
1. Keep a clean sheet in the home leg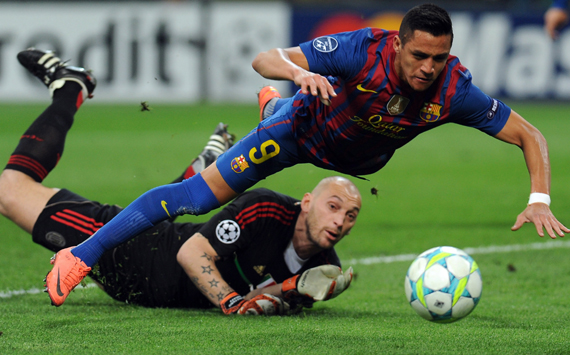 The priority for the Rossoneri must be one thing and one thing only: to end the first leg at San Siro without having conceded a goal.

Barcelona appear to be as impenetrable as ever this season, and while they have conceded more regularly in league play of late, their scoring rate shows no sign of relenting. To that end, if Allegri's outfit are to have any chance of qualifying, they need the away-goals rule to still effectively be in their favour heading for Camp Nou.

Therefore, even a 0-0 draw could prove to be a very positive result, and so an 'Italian style' performance may not be the worst thing in the world.
2. Banish the defeatist attitude
It may seem as though we are promoting a contradiction between our first two points, asking that Milan ensure they don't concede at home but also suggesting they shrug off any defeatism they could enter the pitch with, but this is the hard part when taking on Barcelona over two legs. Too many sides camp deep inside their own half in their bid to be defensively sound against the Blaugrana, but that approach inevitably cannot be fool-proof for 90 minutes.

As a result, it is key Milan look to attack as a unit just as much as they defend as one. If their midfielders and full-backs can help the forwards in possession with timely runs and clever ball management, then that will only help them defensively too. By being positive, they will be more likely to make a success of the occasion.
3. Kill the game
The right mix between the two previous points, then, could be to attempt to kill the game's rhythm at regular intervals. By reducing the amount of time the ball is in play, they would also be cutting the amount of time Barca would have to get into their swing, and consequently would give the Spanish giants less time in which to score that vital away goal.

Committing clever fouls, earning free-kicks of your own in opposition territory and trying to get whatever advantage you can are all key when aiming to nullify talented sides. Yes, it's truly Italian to think that way, but if you are attempting to beat Barcelona you cannot simply sit back and enjoy the show.


4. Make use of the attackers' speed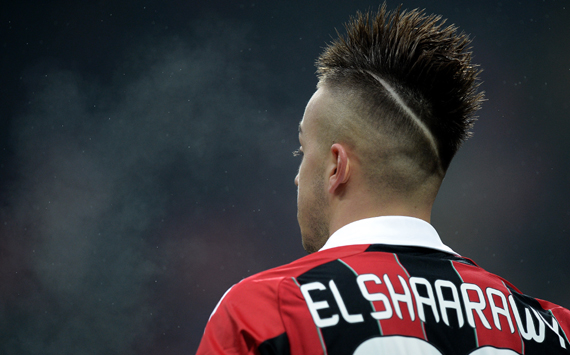 Remember the lightning strike that was Alexandre Pato's goal at Camp Nou last season? Well, that appears to be exactly the weapon with which Barcelona can be hurt. To be clear, nobody is expecting Milan to snatch a goal within 25 seconds of the kick-off again, but there is no reason to doubt theRossoneri's ability to pierce the Barca defence down the middle, particularly given the lack of support the two centre-halves receive from the full-backs.

Stephan El Shaarawy appears to be the right man for just such a job. 'Il Faraone' will be called upon to make space between the Barca defenders and Milan could exploit them from there. Crosses may not be the right way for the Rossoneri to attack, but rather hitting the Blaugrana exactly where they hurt most.