Marocto's readers responded in their droves when asked which 11 players they would pick in their best-ever team, and here is just a fraction of the flood of responses we received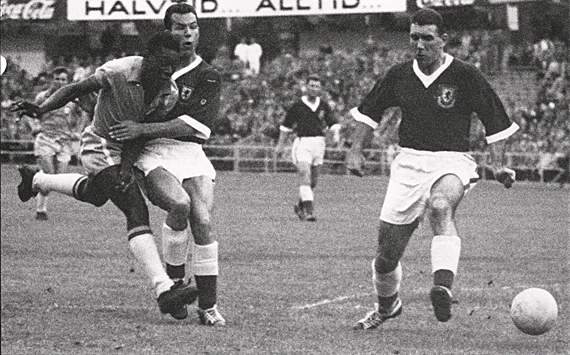 Lionel Messi and Cristiano Ronaldo are widely considered two of the best players currently plying their trade on the global stage, but would they fit into your greatest XI of all time?


, some might root for the only shot-stopper to win European Player of the Year, Lev Yashin, while many might pick a more modern alternative such as Peter Schmeichel, Oliver Kahn or Gianluigi Buffon.
Defenders are often overlooked when it comes to choosing the greatest players in history, but Franco Baresi, Franz Beckenbauer, Paolo Maldini and Roberto Carlos are all household names who - at their peak - would be the star of many a team.
The likes of Zinedine Zidane, Johan Cruyff and Michel Platini have helped ensure that Europe has a rich history of midfielders, though there are names from across the globe worthy of a place in any best-of-all-time midfield.
And in attack there is an embarrassment of riches when it comes to deciding who to put in one's team. Eusebio, Diego Maradona, Pele, Ronaldo (the Brazilian striker, not his Portuguese namesake), Gerd Muller and so many more leave even the most decisive football fanatic scratching their head as they try to decide who to pick.
Should an illustrious, silverware-filled career boost your chances of getting into the team? Or should those with trophy cabinets bursting at the seams not gain an advantage, and the choice be purely based on skill?
And what formation would you opt to deploy - a balanced 4-4-2, a fluid 4-3-3 or a 3-4-3 so that you can pile in as many attacking players as possible?